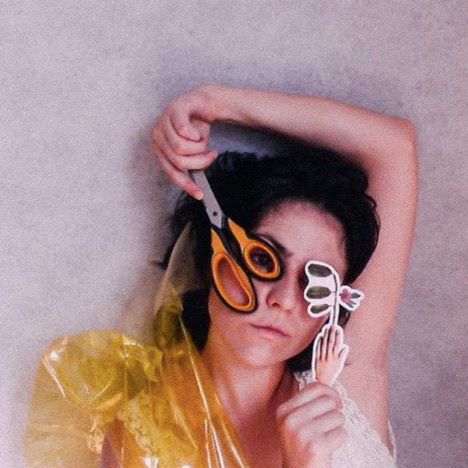 This interview was originally conducted in Portugu

ese and translated to English by 
Kiaya Rose Dilsner-Lopez.

Kiaya Rose (Cooties Zine)
: Can you tell me about your journey to becoming an artist today?
Juliana "Bomju" Coelho
: Since I was a little girl, I have had an affinity with hand-crafting and studied music as a child, but it was not until my studies at the College of Graphic Design that I began to know visual artists and understand that this could be a trade. I was born in a small town in the south of Minas Gerais and moving to Curitiba to study was significant in my development as an artist. I produced my first collective exhibition in 2015 in the apartment where I lived, and from there I became more and more involved with art. I began to build a network of contacts with artists from the city and beyond. Then in 2016, I co-founded the Collage Club of Curitiba with some artist friends, and through the collective we have organized collage actions and exhibitions in various cultural spaces, revealing other collage artists. In 2017, I participated in the 20MINUTOS.MOV artistic residence, developing self-portraits, performance and video art. Since then, I have been developing research in collage, performance and photography.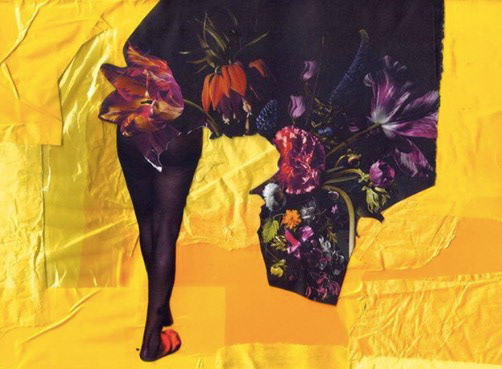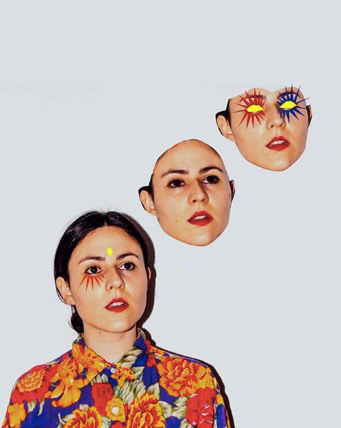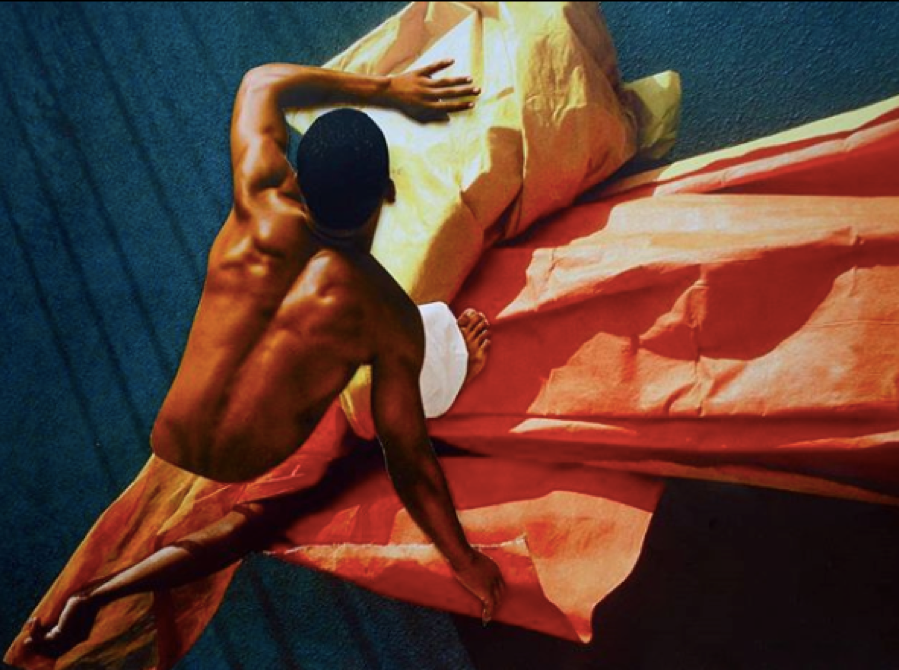 KR
: Why are you interested in experimenting with and manipulating your self-portraits?
JC
: Self-portraits are a very fun self-knowledge tool and it is liberating to experiment with one's own image. I often rely on clothes and graphic accessories to build an image that shows the understanding that in photographs, we are also visual matter that contains sculptural potential. It is an exercise in making my body look more flexible than an objectifying premise and it allows me to experiment with gestures that everyday life does not give.

KR
: Do you recognize a growth or change in your style and artistic identity over the years?
JC
: Yes, I recognize a maturation in my artistic identity. Each year the work advances in technical, aesthetic and conceptual aspects. The social context and the movements of my life reflect on my work and I believe that being an artist has to do with a continuous practice of expression where poetic identity is taking shape.
KR
: It's clear that you have experience with many different mediums, such as performance art, photography, collage and others. How do different mediums affect your ability to share different ideas?
JC
: I love studying how different mediums construct and give an idea or sensation. Experimenting with media helps me to understand the language potential of each one. Performance, photography, and collage all contain the non-verbal potential of constructing surreal narratives with elements of concrete reality. Since I am interested in building mixed sensations, it is rich to be able to move between media and mainly to mix them for the creation of an intermediate language.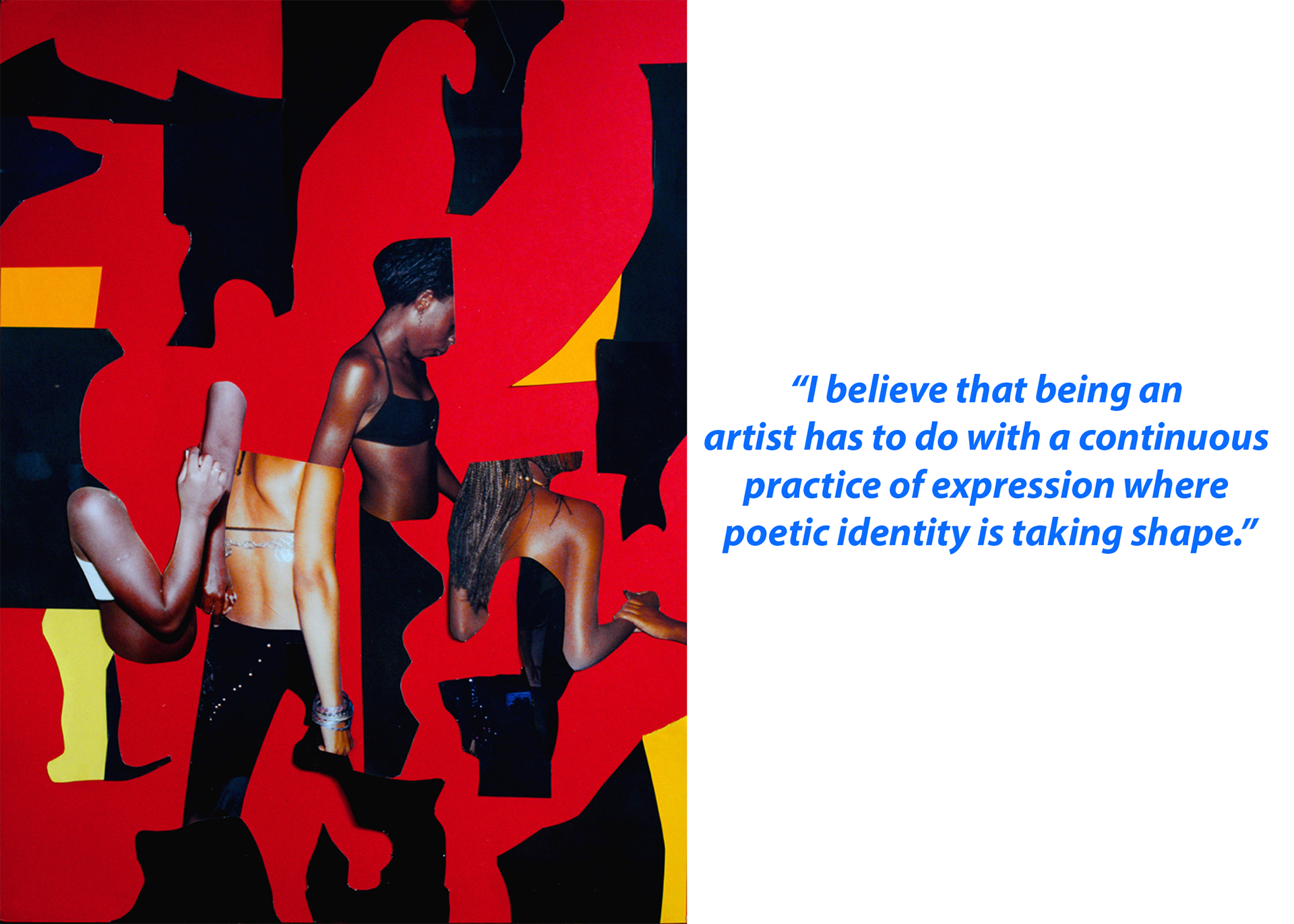 KR
: Do you feel more comfortable in one medium over the others?
JC:
I've been collaging for a longer time so it is more comfortable because I have more control over all stages of the process. Performance, dance and photography are more recent in my practice and farther from my comfort level. Yet, they are challenging and they make me feel exposed. These are practices that sensitize me to layers that carry emotions and desires not yet transformed into words. Although uncomfortable, it is a place of important creative power to visit.


KR
: Can you talk more about your interest in appropriating images?
JC
: I relate affectively with images, especially with photographs. I feel like being with them somehow—to have a dialogue and build from them. I often gather printed materials and go to separate attention-grabbing fragments, usually gestures, body parts, fabrics, textures, and colors. One image contaminates the other and I like the exercise of recombining them into new narratives and occupancies of space.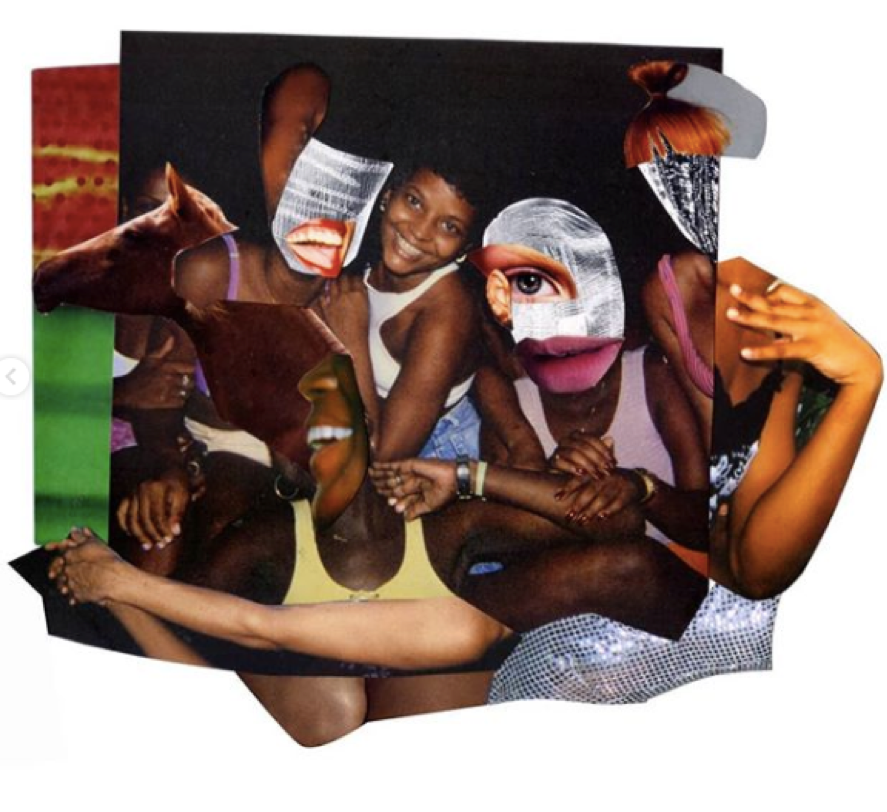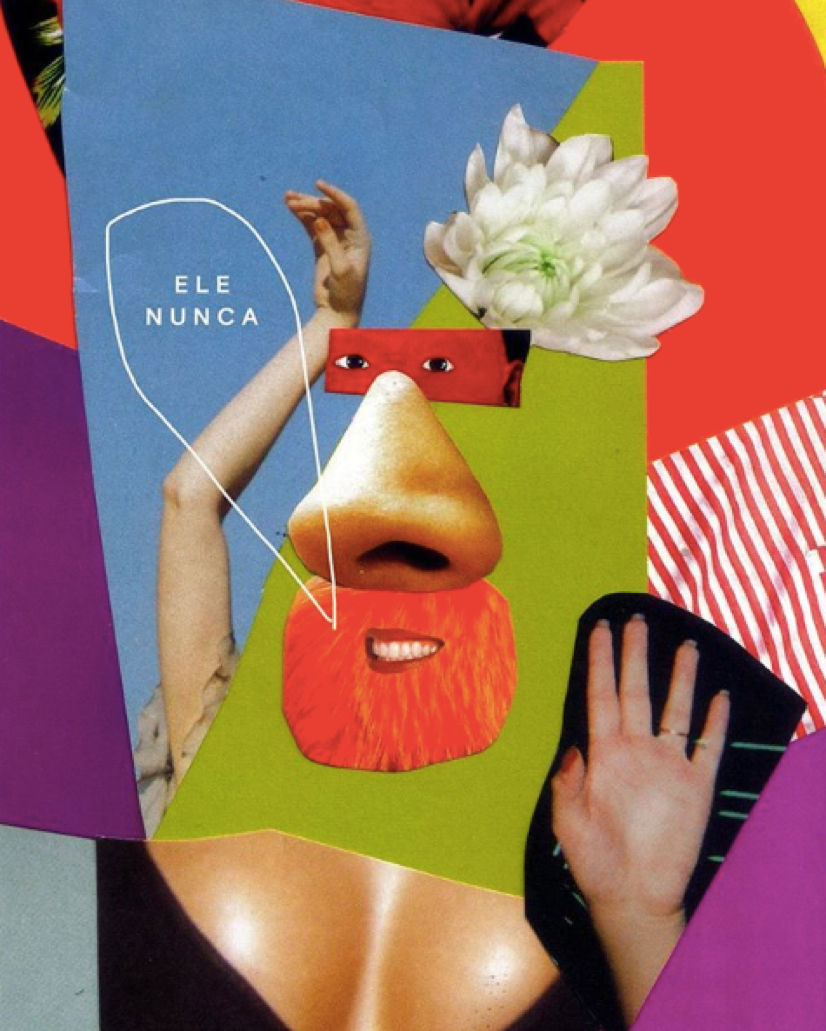 KR
: Why do you select images from fashion catalogs, Brazilian photography books and travel magazines in particular?
JC
: I am interested in body language in fashion photography and catalogs are often better printed than magazines in terms of graphic quality. I also cut out newsstand fashion magazines but I have been looking for printed image sources that represent more diverse bodies and so now I've started to cut Brazilian photography books. From travel magazines, I select landscapes and textures. I also like to work with older magazines, because the color of the print is different and it is usually a more faint impression, which reflects less light. It's always a work of redemption and re-signification of images.
"...make room for what you feel and space for you to express yourself. I speak of physical, emotional and temporal space."
KR
: Do you create art with a political or social context in mind?
JC
: Yes, after all we live in a society that builds extreme inequalities. In Brazil, we are going through an unfortunate moment of conservatism and intolerance of diversity. However, we are building spaces for other narratives to be told and historically muffled voices to be heard. Creating art from the body and its representations has an immense political dimension, and as a woman, this concerns particular and historical issues, so I seek to collaborate in building a feminist and liberal visual culture.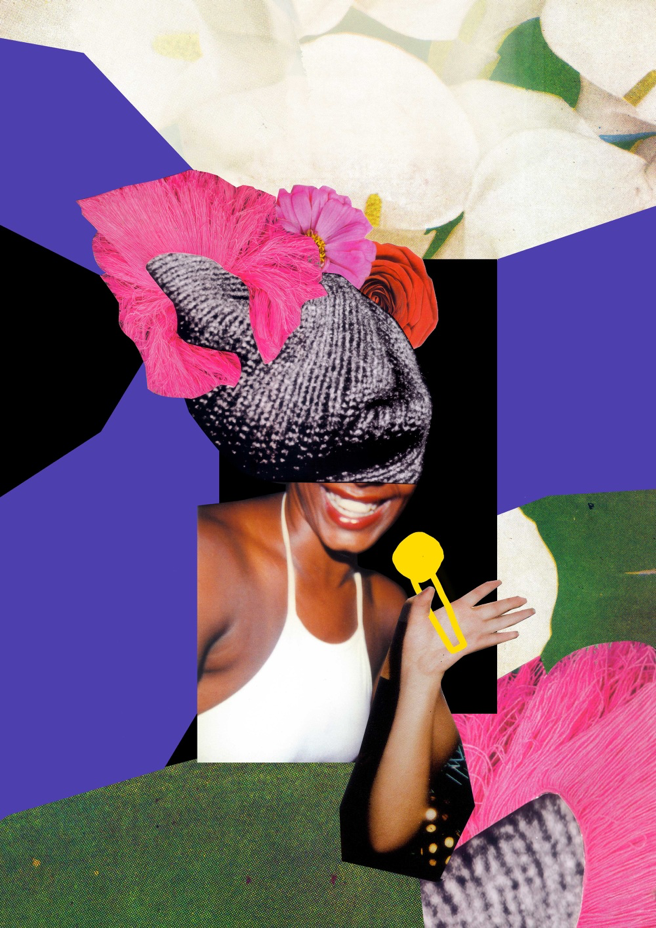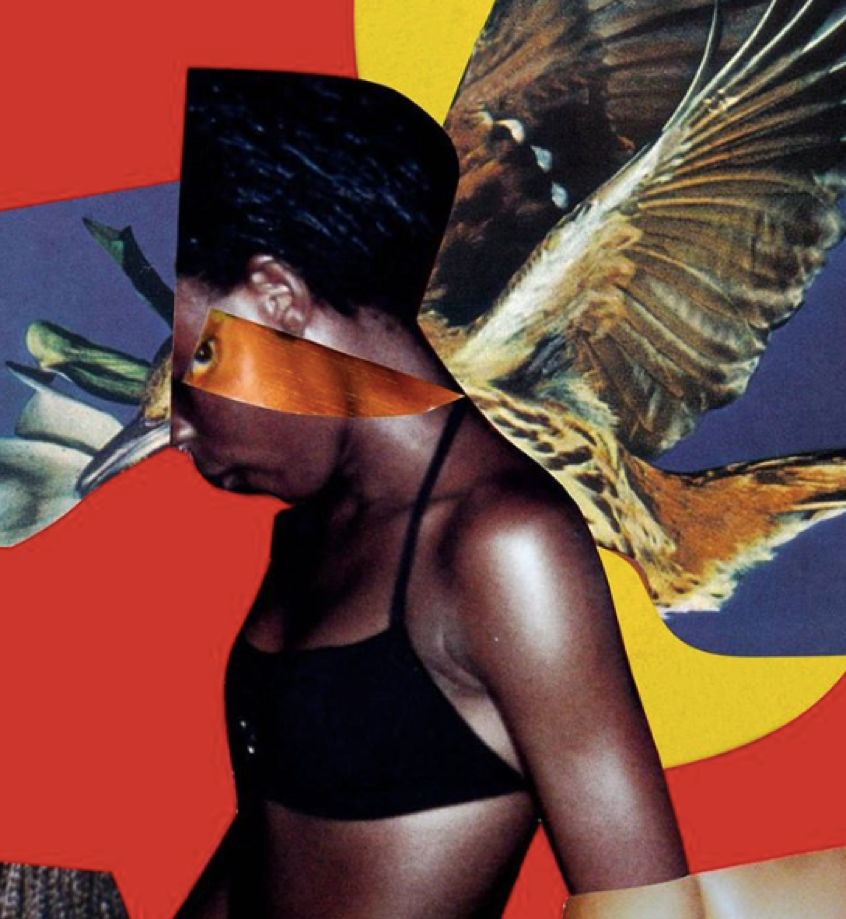 KR
: Do you have any advice for other women creators?
JC
: My advice is to make room for what you feel and space for you to express yourself. I speak of physical, emotional and temporal space. Developing a creative project works on cycles that need energy, time, and respite to mature, so trust your process and relax with the prospect that you do not have complete control of how the project will end up. Finally, try to be close to other creators and focus on taking one step at a time.