During my trip to Atlanta, I had the honor of visiting the Center for Civil and Human Rights. For the month of February, the museum is free for anyone interested in learning about the civil rights movement. Around me were many young children led by the hands of their grandparents. With many interactive exhibits, kids ran around the museum touching buttons and watching how the wall-length displays would shift or flip. While I read a wall pictured with eight proud segregationists, I saw a grandmother take the hands of her two granddaughters away from the buttons to explain the significance of the words they flipped. She then described to them how the policies and actions of these white men before us had impacted her life in the Jim Crow era of the south.
Many histories on segregation seem to erase the faces and personal agency of racist and powerful individuals. 
In turn, many believe that racist people are simply the product of racist environments and that the cycle of injustice will continue as long as communities continue teaching racism in value systems. And while I believe it is important to recognize that systems of oppression are in fact systems—in that they are powerful organizational structures reinforcing ideological, institutional, interpersonal, and internalized oppression—it is also important to recognize an individual's agency and name the people who continually reinforce these systems to the point where these structures feel insurmountable in the fight for justice.
With many acts of terror, I often hear the conversation of how we wrongfully publicize the faces of terror—perpetrators of violence who have caused harm to specific people or even entire populations. Yet, I wonder if showing these segregationists alongside their words and actions can allow us to see the role of each person in creating and reinforcing racist structures. By contrast, what is the role of each person in creating anti-racist structures today? 
Since my visit, I've thought about seeing these men's faces while simultaneously listening to a grandmother speak on the ways racism affected her life. At that moment, I couldn't help but reflect on the role of the individual in systems of oppression. While essential to the conversation, terms like "structures" and "systems" may feel too abstract in the efforts for people to recognize racism in society. Meanwhile, a grandmother's stories led to young children stopping their games to listen and understand racism in the context of their grandmother's life and history. While standing beside them, I couldn't help but consider how these men's policies and actions have embedded themselves into the lives of her young granddaughters today.
​​​​​​​
It is not only by reading the words of segregationists, but also by listening to the stories of those impacted by segregation, that we as a society can start to unravel the inextricable links between empowered and disempowered individuals in the oppressive systems of today. 
By no means do I want to depreciate the extent by which the insidious structures of racist systems continue to harm the possibility of developing a just society. Yet, by naming instances and recognizing the individual agency of powerful and racist people in systems, we can reckon with structural power in a way that can allow us to create action plans against the effects of racism in our world.
Similarly, by reckoning with the individuality of people in systems, I hope that all advocates for justice will also recognize the agency and power inside of themselves. When we choose to organize our collective power, we increase our ability to fight more effectively against manifestations of racism in our society. And with racism ever-present in our systems of law, education, housing, and many other spheres of life, it is essential that we utilize our power to organize ourselves in a way to fight how these systems express themselves around us. 
It can be difficult to fully understand and utilize our individual power when there are many structures that are constantly at work to disempower populations. But in the end, each of us holds elements of choice to develop into people who can reach a greater potential in fighting against systems of oppression. We have the choiceto surround ourselves with people who will fuel our search for understanding and justice in our society. We have the choice to listen, organize, and make sacrifices for the eradication of racist structures. 
Below is the information posted on a wall of the Center for Civil and Human Rights to display white segregationists during the civil rights era.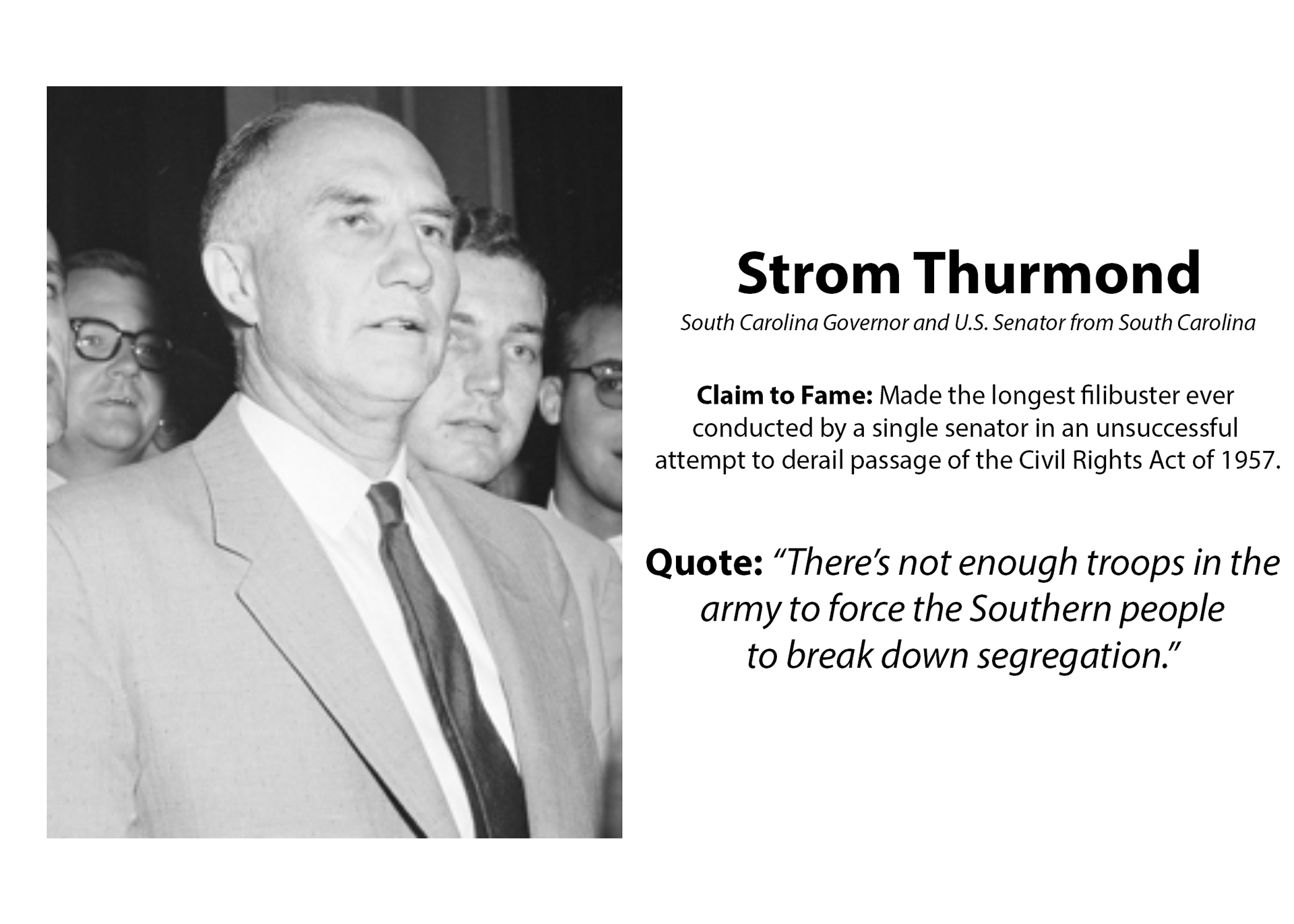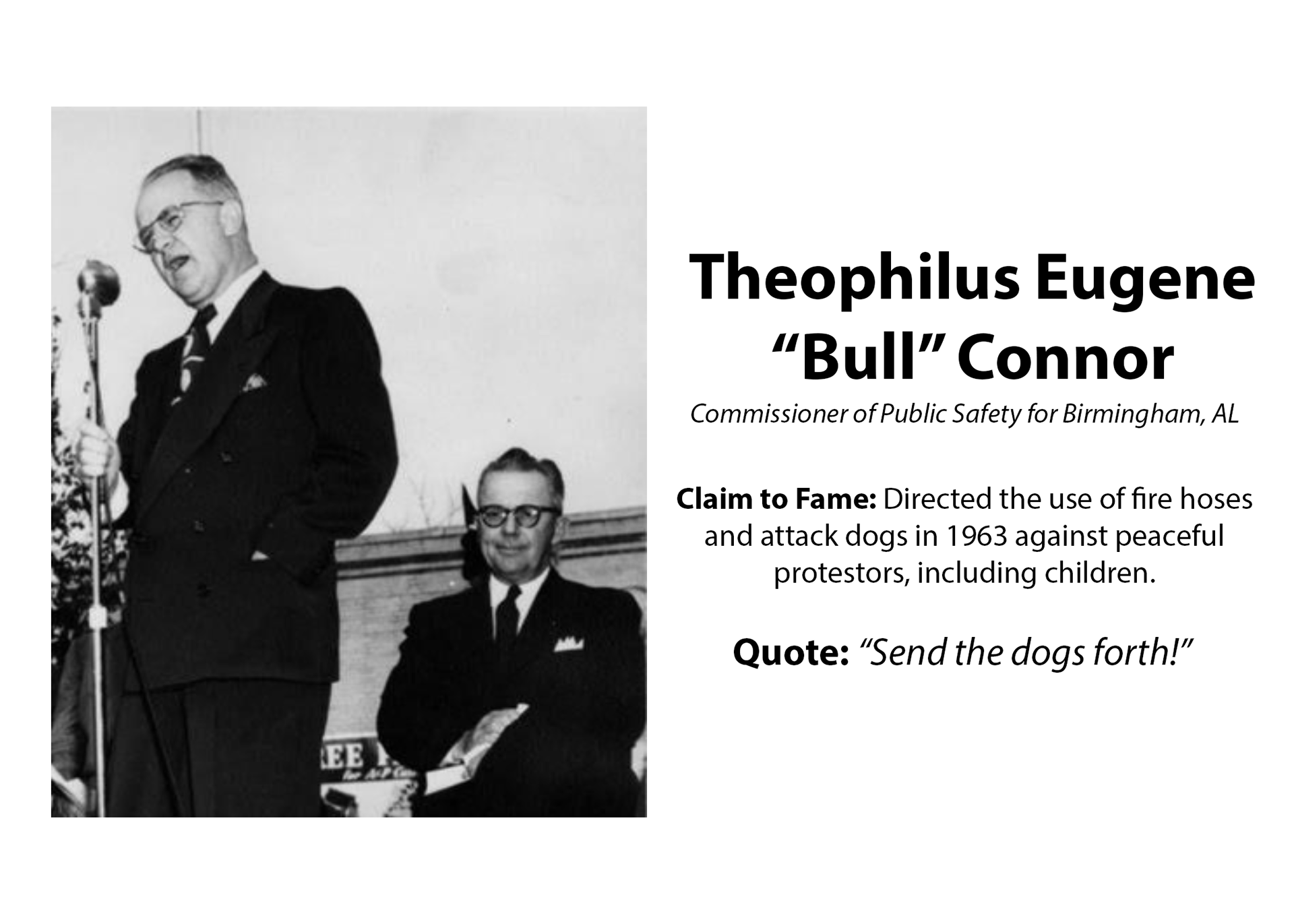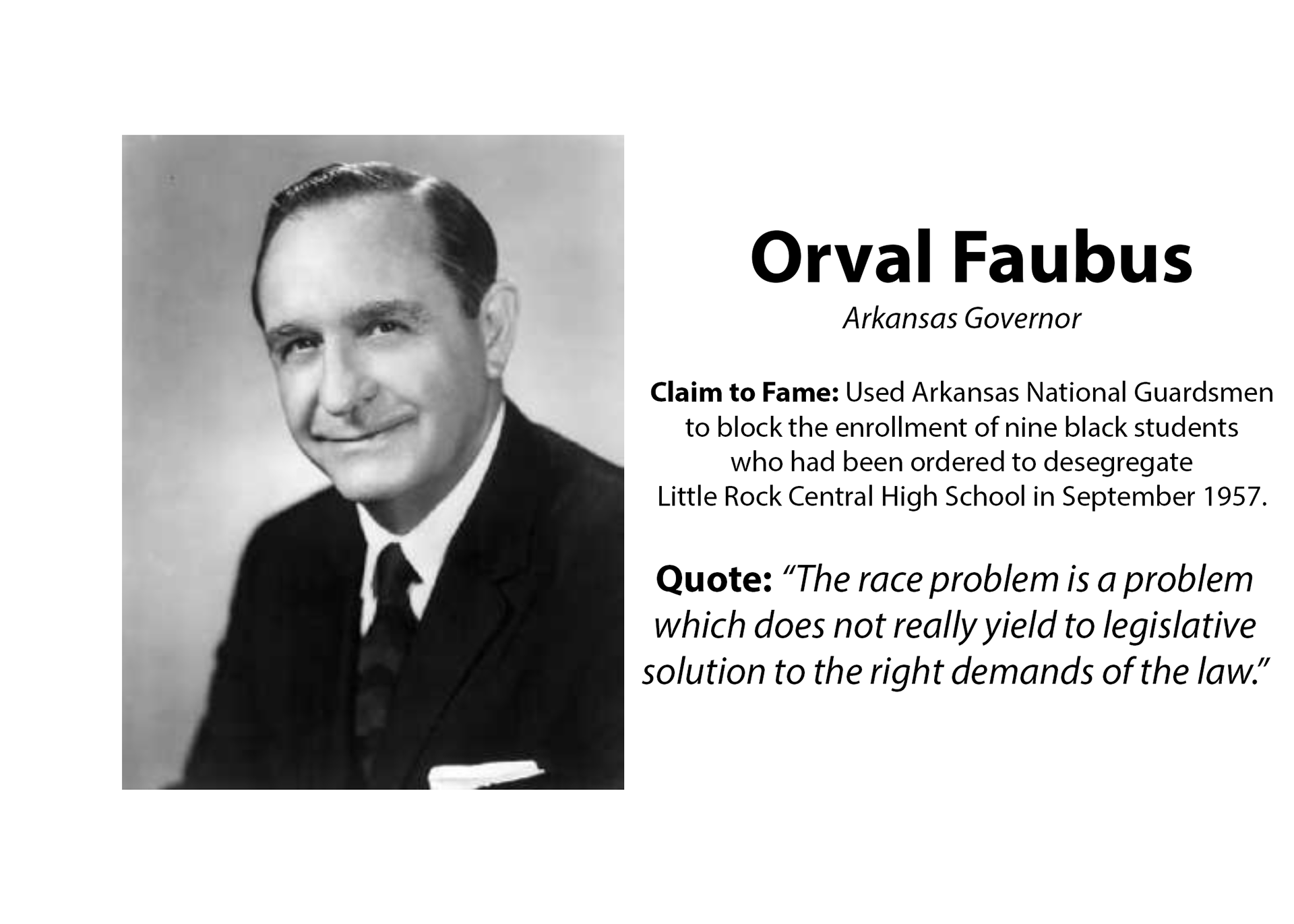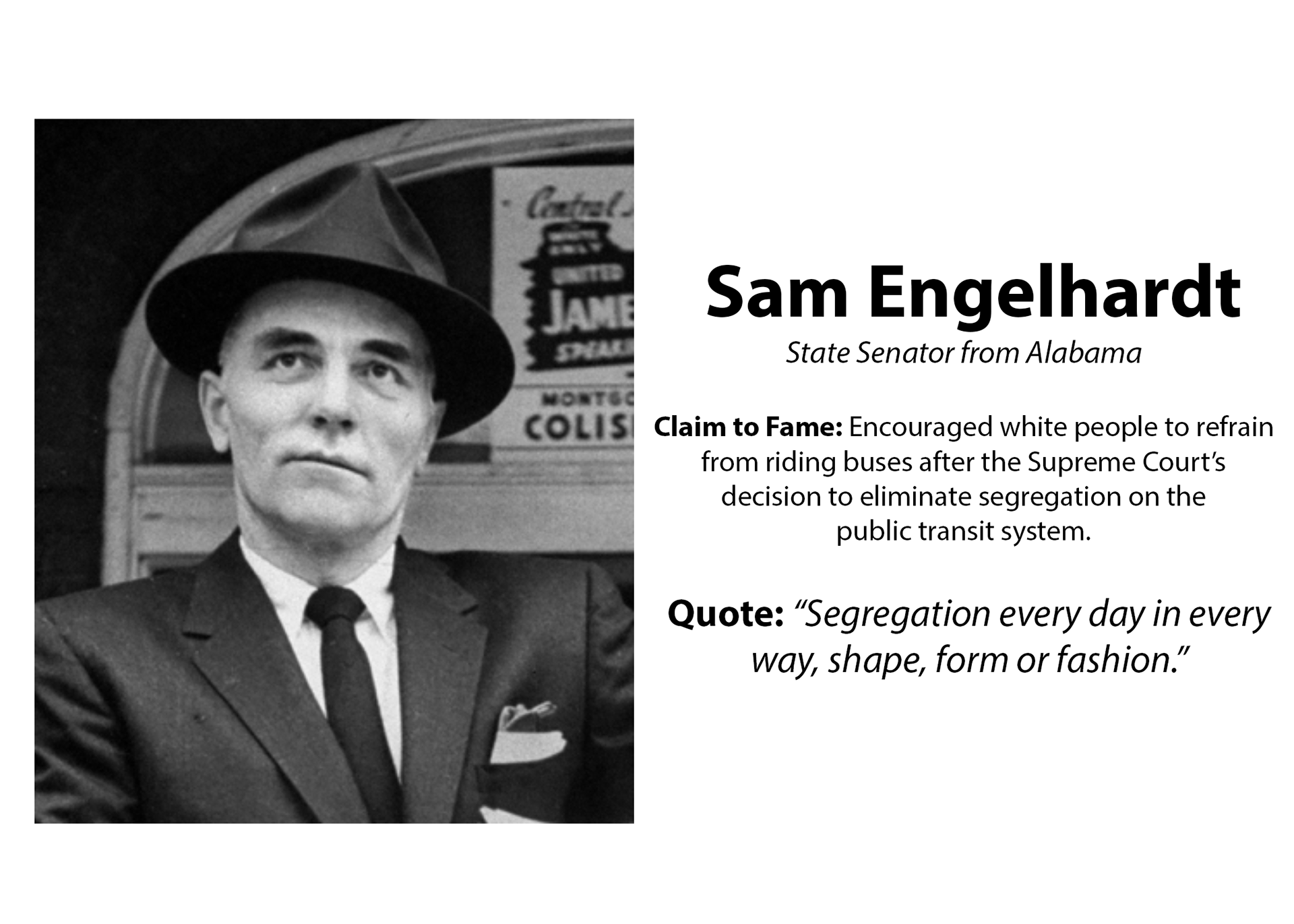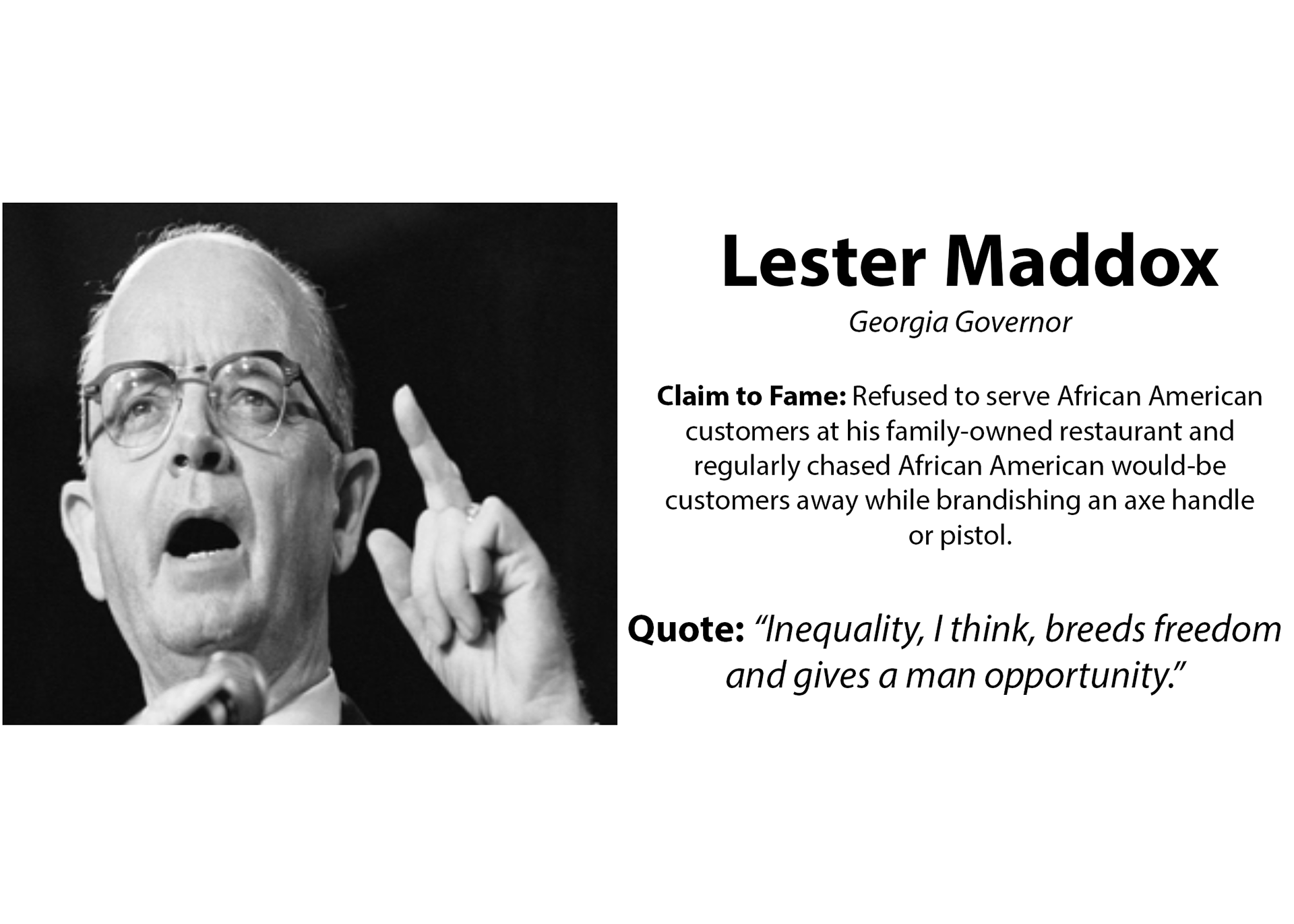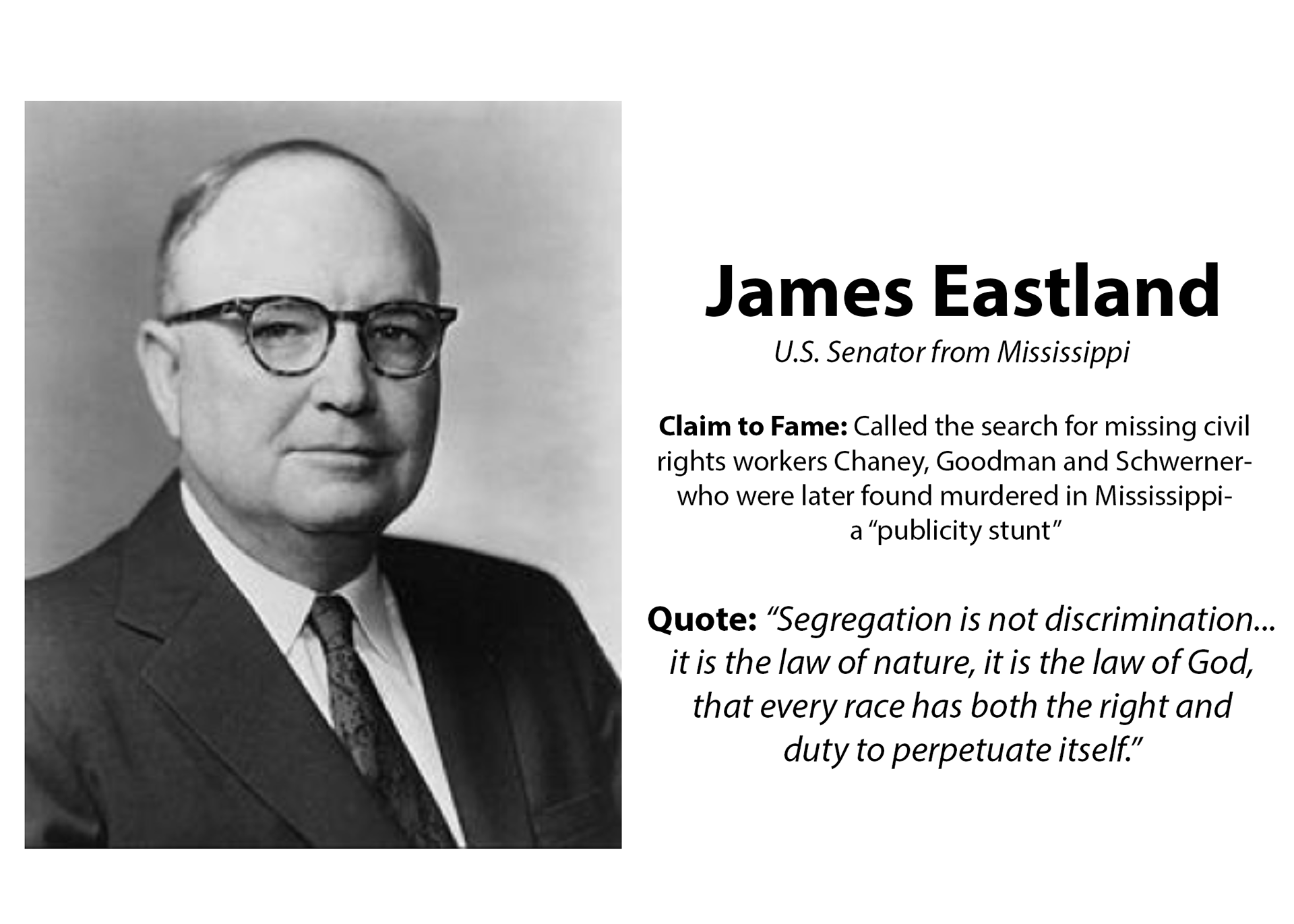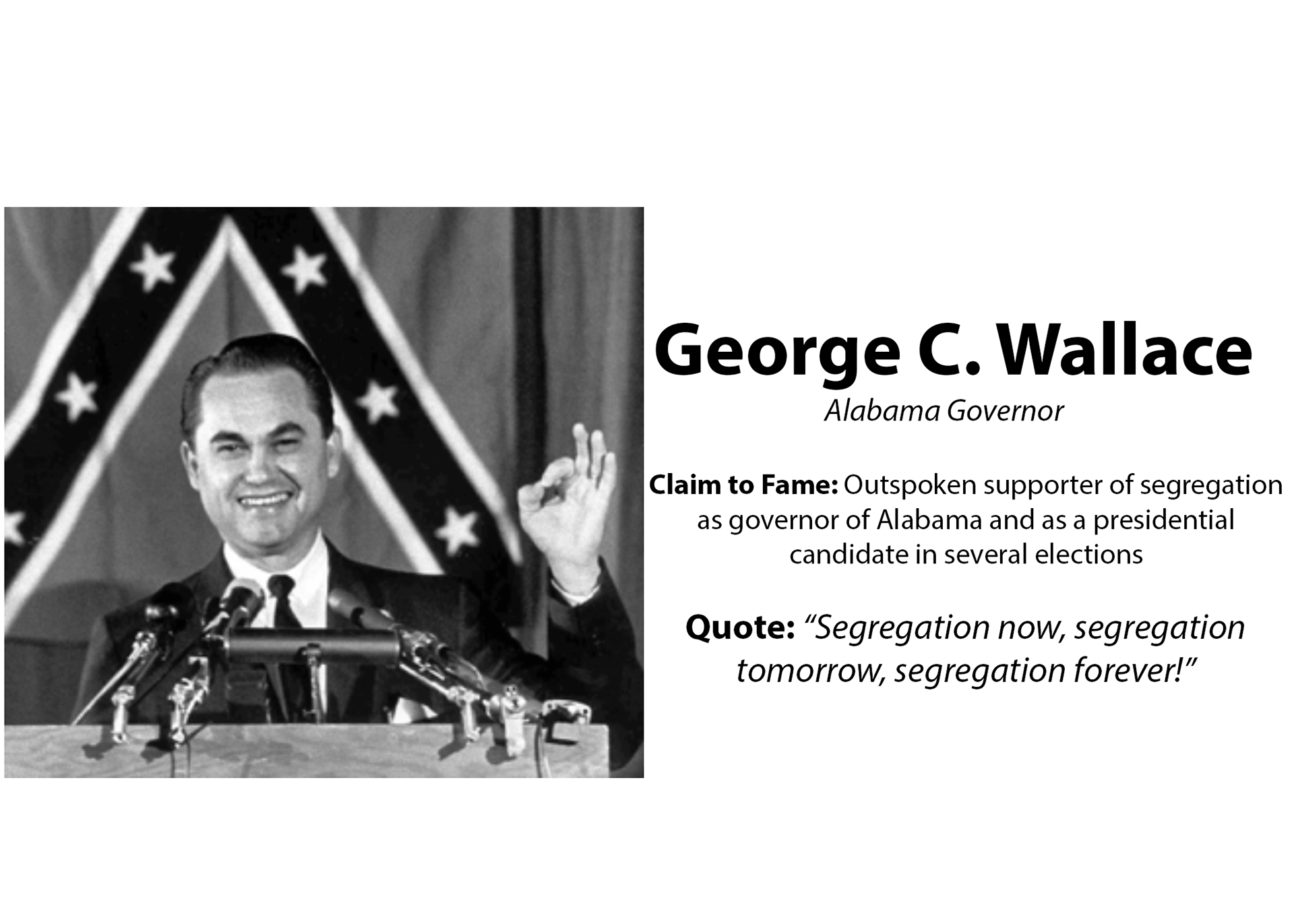 What are the steps you are willing to take to recognize and act on your power in this system?
all words copyright 2019 Kiaya Rose Dilsner-Lopez